TELESCOPIC GATE MANUFACTURERS IN CHENNAI
Telescopic Gate in Chennai
Need the best Telescopic gate manufacturers in Chennai? Bi-Metal Engineering is here to serve you best.
Let's see about the usage of Telescopic gates:
In general, Telescopic gates come under a type of sliding gate and can be used where the space is minimum to attach the traditional sliding gates. 
If we go deep to analyse how the telescopic gates are working, Telescopic gates are using bi-folding methods which contain multiple panels that fold or slide together to occupy only minimal space while opening the gates. 
This type of gate is usually used in sloping runways and in industries where it is not possible to fix traditional swing gates or sliding gates due to lack of space.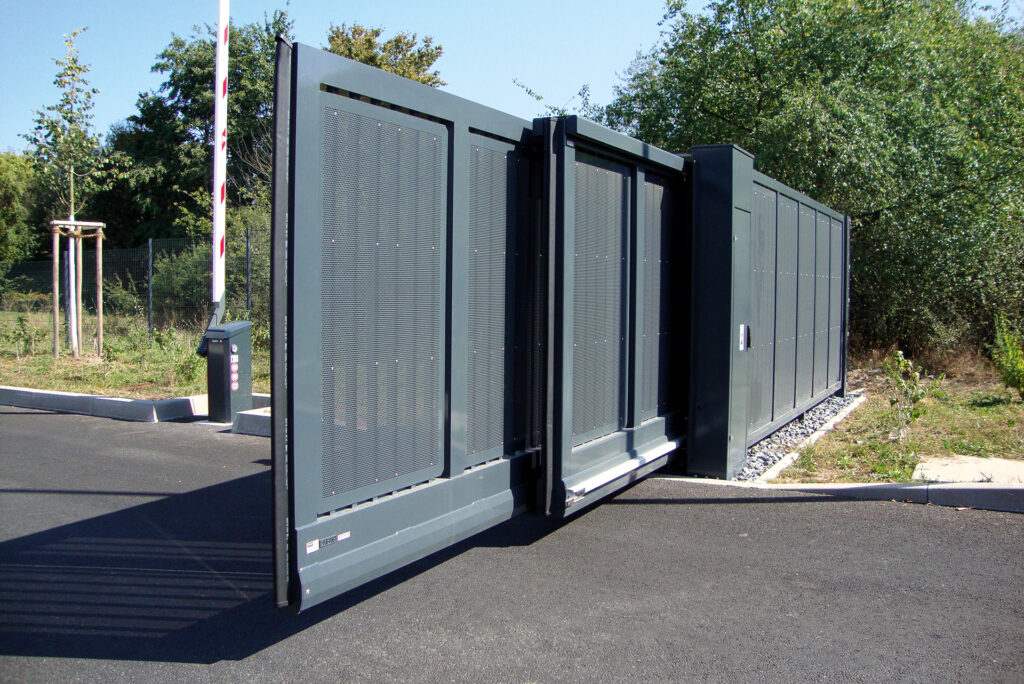 Why choose Bi-Metal Engineering for buying Telescopic gates?
Here let's see some of the reasons that make Bi-Metal Engineering the best spot to buy Telescopic gates.
Our Knowledge: We are professionals who are having a keen understanding of producing the best Telescopic gates that work in the best manner using our well-skilled engineering minds.
Our Experience: Our years of experience in making the best Telescopic gates will prove that Bi-Metal Engineering is the place where clients can get the perfectly fittable telescopic gates of their requirements.
Our Service: Our clients are our priority. Thus, we are providing the best installation and maintenance services to our clients to make them get satisfied with us.
Our Telescopic gate quality: Our telescopic gates are made with high-quality materials such as A-class steel, aluminium and wood to make sure that our telescopic gates are well efficient with long durability and high corrosion resistance.
Our economical price list: Though we are focusing on providing the best quality telescopic gates, we are also concerned to give the best quality telescopic gates at the best competitive price in Chennai.
Thus, Bi-Metal Engineering is proving as the best spot to be reached for buying the high-quality newly manufactured Telescopic gates of varied sizes and designs at affordable cost in Chennai.